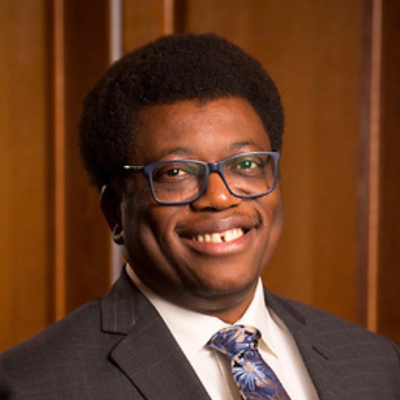 Dr Emmanuel Umama-Agada
Effect of Cognitive Behavioural Therapy on First Episode Psychosis
Cochrane Schizophrenia
Dr Emmanuel Umama-Agada is a consultant Adult Psychiatrist with the Community Mental Health Team in Longford, Westmeath Mental Health Service since 2019. He graduated from College of Medical Sciences, University of Calabar, Nigeria. Following completion of Basic Specialist Training with the Mater/University College Dublin scheme in Psychiatry, he went on to complete a Dual Higher Specialist Training in General Adult Psychiatry and Intellectual Disability Psychiatry with the College of Psychiatry, Ireland. During his Higher Specialist Training he completed a research study with Professor Brendan Kelly at Tallaght University Hospital looking at involuntary admission of psychiatric patients across three hospitals in Dublin over an eleven year period (Mater Miscericordiae Hospital, Beaumont Hospital and Tallaght University Hospital) with several publications. He also completed an original research study where he completed a 5 Year Review of A Multidisciplinary Team Epilepsy Outreach Clinic In An Intellectual Disability Service, Dublin, Republic Of Ireland, winning a 2nd prize at the 58th Mind and Brain Neuropsychiatry conference in Pula, Croatia. He is currently completing an LLM in Legal Aspect of Medical Practice at the Cardiff University, Wales.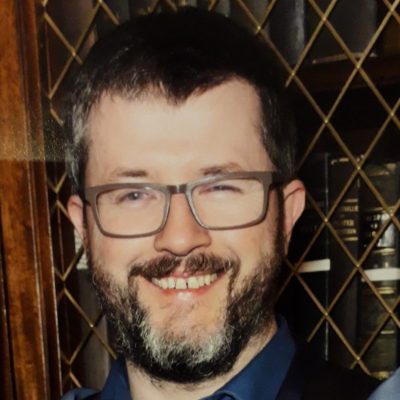 Dr Ciaran Corcoran
Effect of Cognitive Behavioural Therapy on First Episode Psychosis
Cochrane Schizophrenia
Dr Ciaran Corcoran is a full-time consultant psychiatrist working in rehabilitation psychiatry in Longford, Westmeath. He graduated from University College Galway in 1995 and after the Mater/University College Dublin scheme in psychiatry completed his higher training in North East of England . He has been a consultant in St Loman's Hospital since 2008. Following 6 months as a registrar in forensic psychiatry in the Central Mental Hospital, Dublin, he completed a combined clinical and research post with Dr Veronica O'Keane (and subsequently Professor Kieran Murphy) in Beaumont Hospital, Dublin. His research work involved examining the efficacy of a new device, a vagus nerve stimulator, in treatment resistant depression, as well as a series of neuroendocrine studies. Ciaran also completed a Postgraduate Diploma in Cognitive Therapy. His research gave him an interest in resistant mood disorders and he then went on to work in the affective disorders service in Newcastle, which cares for patients with severe resistant chronic depression, bipolar disorder and schizoaffective disorder.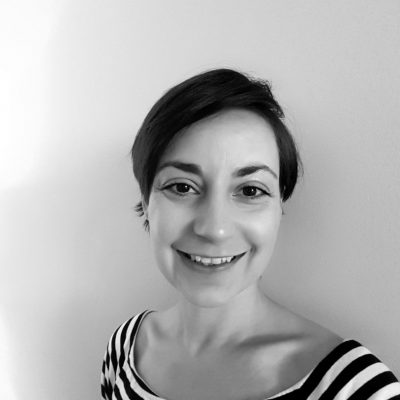 Simone LePage
Audit and feedback: effects on professional practice and healthcare outcomes
Cochrane EPOC
Simone graduated with a biology degree from the University of South Florida in Tampa, FL. She has an M.Sc in Biology from Texas A&M University in College Station, TX; a nursing degree from Columbia University in New York; and a higher diploma degree in midwifery from the National University of Ireland, Galway. Her biology research experience ranges from marine resource and mammal conservation to the protein structures involved in neuromuscular function in vertebrates.
Simone has clinical experience in high dependency neurology nursing as well as intensive care nursing. Her research interests include maternal and neonatal well-being throughout the continuum of pregnancy, birth, and the post-partum periods, women's health and health equity, and implementing health policy change based on up to date evidence. She plans on practicing as a midwife and pursuing a Ph.D.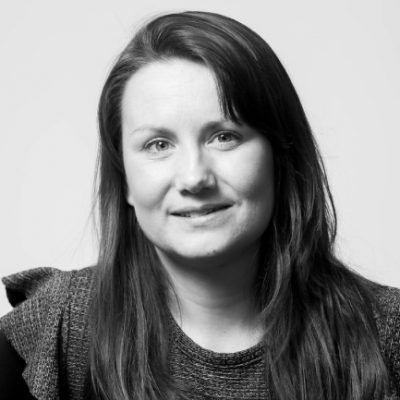 Dr Martina Giltenane
Audit and feedback: effects on professional practice and healthcare outcomes
Cochrane EPOC
Martina is a Lecturer in Nursing at the National University of Ireland, Galway and an Adjunct Lecturer in University College Dublin. Martina graduated as a Registered General Nurse from the Institute of Technology Tralee in 2007 and a Public Health Nurse from NUI Galway in 2010. Martina completed a Master in Health Sciences (Specialist Nursing) at the National University of Ireland, Galway in 2013 and completed a PhD Scholarship at University College Dublin in 2019. Martina's research focuses in fields of public health nursing, metric development, quality measurement and improvement. Her methodological areas of expertise are in qualitative, 'modified Delphi' and mixed methods. Martina had various nursing and project management roles within the Health Service Executive, most recently developing and implementing Nursing and Midwifery Quality Care-Metrics and implementing the National Healthy Childhood Programme.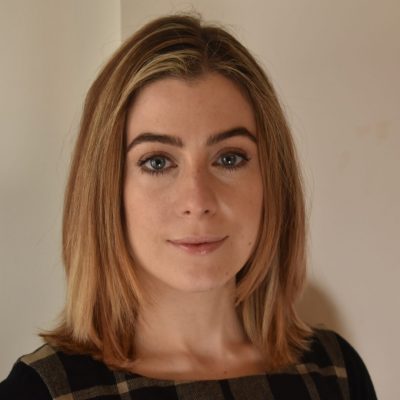 Dr Jennifer Fortune
The relationship between social isolation and falls in older adults: A scoping review
Knowledge Translation Team, Unity Health Toronto
Dr Jennifer Fortune is a postdoctoral researcher in the Department of Public Health and Epidemiology, Royal College of Surgeons in Ireland (RCSI), Dublin. She holds a BSc (Hons) and PhD in Physiotherapy both from Trinity College Dublin. Prior to joining RCSI, she worked as a postdoctoral research fellow at Brunel University London and Trinity College Dublin. Jennifer's research interests include physical activity, exercise and their role in the management of neurological conditions and disability. She is particularly interested in the application of behaviour change theory to increase physical activity, reduce sedentariness, and improve health behaviours for people with disability. Jennifer is currently working on a HRB funded study examining transition from child to adult health services for young people with cerebral palsy living in Ireland.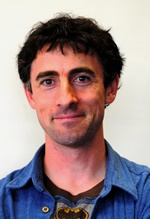 Dr Daragh Bradshaw
Evidence and Gap Map: Early childhood interventions in low and middle income countries
Campbell UK & Ireland
Daragh Bradshaw is a researcher in psychology at the University of Limerick. Daragh's research explores topics such as identity, parental incarceration, discrimination, as well as interventions aimed at supporting children developing in risky environments. Daragh has worked extensively within disadvantaged, marginalised and vulnerable communities in national and international contexts, with a focus on supporting positive childhood development. Daragh's work emphasises the role of positive family and community support in protecting developing children from future behavioural, psychological and educational difficulties.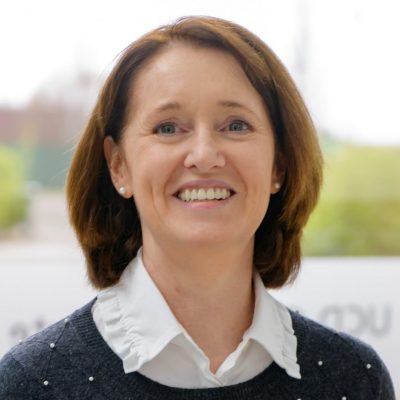 Dr Therese McDonnell
A systematic review of healthy eating interventions delivered in early childhood and education care settings to improve the dietary outcomes of children less than 6 years
Cochrane Public Health
Dr. Thérèse McDonnell is an economist and post-doctoral researcher at the School of Nursing, Midwifery and Health Systems, University College Dublin (UCD). She currently works on the CUPID Project which is assessing the patterns, outcomes, decision making processes and parental preferences associated with paediatric healthcare utilisation in Ireland, with a specific focus on the impact of the introduction of free GP care for children aged under 6 years. Thérèse completed her PhD on the impact of maternal employment and childcare on child health and development in UCD in 2017 and subsequently worked as a Postdoctoral Lecturing Fellow with the UCD School of Economics. Prior to commencing her research career, she worked as a chartered accountant in the financial services and non-profit sectors.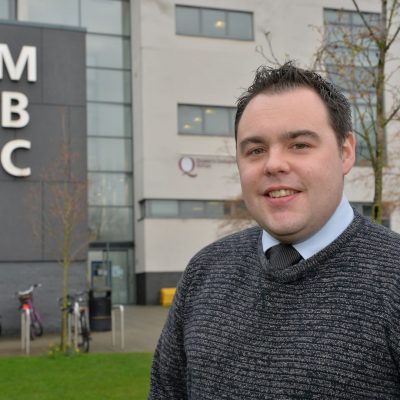 Dr Gary Mitchell
Interventions for social isolation in older adults who have experienced a fall: A systematic review
Knowledge Translation Team, Unity Health Toronto
Gary is a lecturer at Queen's University Belfast. He is a registered nurse with significant clinical & academic experience in care of older people, nursing education, care homes, dementia, frailty, delirium, palliative care, oncology, quality improvement & mixed-methods research. Gary has published a book, written over 50 peer-reviewed articles in healthcare journals & presented at a range of international conferences. Gary is also a non-executive director of Age NI, a dementia-friendly community champion for the Alzheimer's Society, awarded the title of Queen's Nurse by the Queen's Nursing Institute & was named as Nurse of the Year by the British Journal of Nursing in 2016.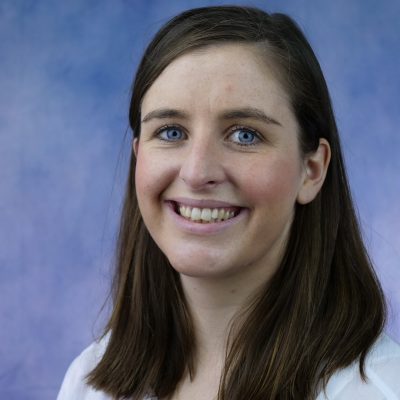 Dr Orlagh O'Shea
Regular treatment with formoterol and an inhaled corticosteroid versus regular treatment with salmeterol and an inhaled corticosteroid for chronic asthma: serious adverse events
Cochrane Airways
Dr Orlagh O'Shea is a lecturer in the School of Physiotherapy in the Royal College of Surgeons in Ireland. Orlagh is a chartered physiotherapist and co-editor of the Irish Society of Chartered Physiotherapists journal: Physiotherapy Practice and Research. Orlagh has a specific interest in respiratory care, her PhD explored the feasibility and fidelity of a physical activity intervention for people with COPD. She then spent some time working in the Northern Ireland Clinical Research Network, respiratory division, coordinating research trials involving cystic fibrosis and bronchiectasis patients. Orlagh is now the module coordinator for the respiratory and cardiovascular modules in the School of Physiotherapy. Orlagh is excited to enhance her skills and knowledge of evidence synthesis and the optimal management of asthma.
.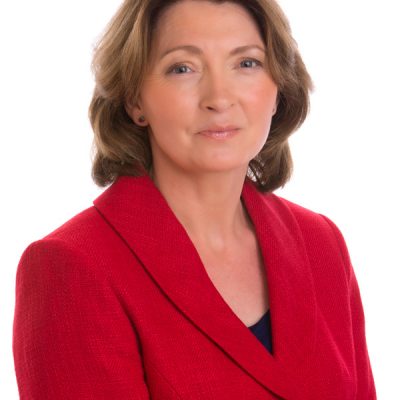 Dr Margarita Corry
Comparative effectiveness of influenza vaccines in adults 65 years of age and older: a systematic review and network meta-analysis
Knowledge Translation Team, Unity Health Toronto
Dr Margarita Corry is an academic member of staff in the School of Nursing and Midwifery, Trinity College Dublin.  She is a registered general nurse, registered nurse teacher, and specialised in  neurological/neurosurgical nursing. She has extensive clinical and educational experience providing teaching, research supervision and leading on programmes at both undergraduate and postgraduate level. Her research interests focus on the development and testing of complex interventions to support both people with acute and chronic illnesses and their caregivers.
.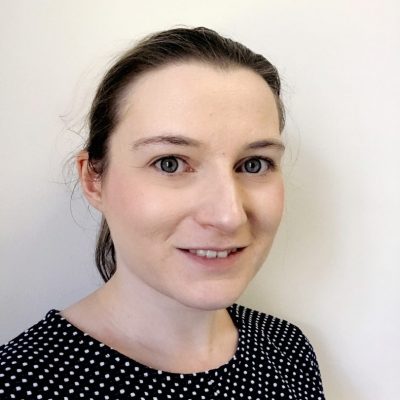 Dr Juliette O'Connell
Defensive Medicine: a systematic review of qualitative evidence
EPPI-Centre
Dr Juliette O'Connell is a registered pharmacist and Assistant Professor in Pharmacy Practice in the School of Pharmacy and Pharmaceutical Sciences, Trinity College Dublin. Juliette completed her BSc (Pharm) in Trinity College and MPharm in the Royal College of Surgeons in Ireland and qualified as a pharmacist in 2014. She worked in community pharmacy, with a special focus on providing medication services to people with an intellectual disability, prior to commencing her doctoral research in 2016. Her PhD focused on data from the Intellectual Disability Supplement to the Irish Longitudinal Study on Ageing (IDS-TILDA). Her areas of research interest include medication burden and associations with adverse effects, physical function and frailty in older adults with intellectual disability. In addition, Juliette co-ordinates and lectures on several modules within the School of Pharmacy.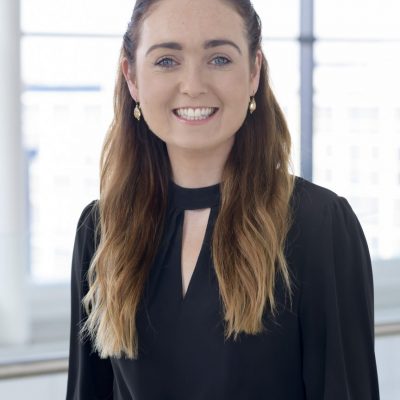 Dr Orla Fennelly
Implementation of artificial intelligence in healthcare: a scoping review
Unity Health Toronto
Dr. Orna Fennelly is a chartered physiotherapist and post-doctoral researcher at the Insight Centre for Data Analytics and the School of Public Health, Physiotherapy and Sports Science, University College Dublin (UCD). Orna completed her PhD on the evaluation of a national physiotherapy-led health service initiative in orthopaedic and rheumatology services using a mixed methods approach. Most recently, Orna has been working on a number of projects with collaborators across the Health Service Executive (HSE) and UK National Health Service (NHS). These projects respectively aim to synthesise the available literature related to the implementation of an electronic health record (EHR) and the capture of clinical data within an EHR resulting in several reports and key considerations, and to evaluate the implementation of a technology-enhanced waiting list management system across several hospitals. Additionally, Orna co-ordinates and lectures on several modules within the School of Public Health, Physiotherapy and Sports Science and continues to work as a clinical physiotherapist. With a keen interest in leveraging digital technology and data to augment health services, as well as informing the development and optimisation of such technologies based on the most up-to-date literature, Orna is very excited to continue developing her skills in evidence synthesis during this fellowship.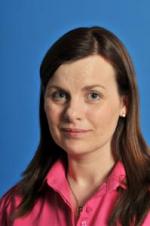 Dr Maria Noonan
Physiological track and trigger/early warning systems for use in maternity care
Cochrane Pregnancy and Childbirth Group
Maria Noonan is a lecturer at the Department of Nursing and Midwifery, University of Limerick since 2006. She is a registered midwife and registered tutor and has worked in a variety of clinical settings in midwifery and as a midwife tutor in the University Maternity Hospital Limerick. Maria's clinical interests lie in women's psychological health and care during the continuum of pregnancy, childbirth and motherhood. Maria's research plan centres around the following themes: midwives and Public Health Nurses' knowledge perceptions and practice in relation to perinatal mental health, development of effective assessment strategies for student midwives and student midwife education.

Dr Olga Cleary
Exploring the Existence of Gender Inequity with an Intersectionality Lens in Academic Health Care, Health Sciences and Health Policy and Interventions to Optimise Gender Equity
Unity Health Toronto/Joanna Briggs Institute
Dr. Olga Cleary is a PhD graduate in Health Services Research with over fifteen years' experience working across health research, policy and practice sectors. Dr. Cleary examined the prevalence and patterns of multimorbidity in an Irish population for her PhD studies and has been working on integrated care in the Irish health services since 2017. She has strived to embed healthcare policy reform in national health programmes, most recently in her role as Senior Programme Manager on the Integrated Care Programme for the Prevention and Management of Chronic Conditions under the Office of the Chief Clinical Officer in the Health Service Executive. She is currently engaged in Primary Care Development in South East Community Care (HSE) and holds an Adjunct Teaching Fellowship at the Centre for Health Policy and Management, School of Medicine, Trinity College Dublin.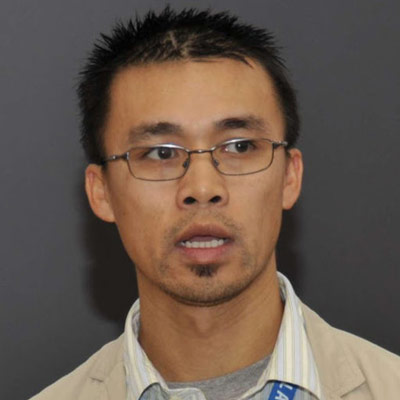 Dr Kwok Ng
Strategies for enhancing the implementation of school‐based policies or practices targeting risk factors for chronic disease
Cochrane Public Heath
Dr Kwok Ng is a postdoctoral researcher at the Physical Activity for Health Cluster and Department of Physical Education and Sport Sciences, University of Limerick. At UL, his main research area is on health and health behaviours during early adolescence through the Healthy Ireland Demonstration Project (HIDP) led by Professor Catherine Woods (UL) and Professor Donal O'Shea (St. Vincent's University Hospital, UCD). A core area of the HIDP is the school-based policies and practices for reducing sedentariness, increasing physical activity and improving healthy eating and health literacy. Dr Ng is also a member of the Finnish Health Behaviour in School-aged Children Study – a WHO collaborative study – where he is the co-chair of the chronic conditions and disability working group. He has led chapters in Finnish national Physical Activity reports in relation to young adolescents with long term illnesses and disabilities. Dr Ng is the Vice-President of the European Federation of Adapted Physical Activity (EUJAPA) and the European Representative of the International Federation of Adapted Physical Activity (IFAPA) since 2015. Dr Ng serves as an editor of open access journals BMC Public Health, European Journal of Adapted Physical Activity and Injury Epidemiology.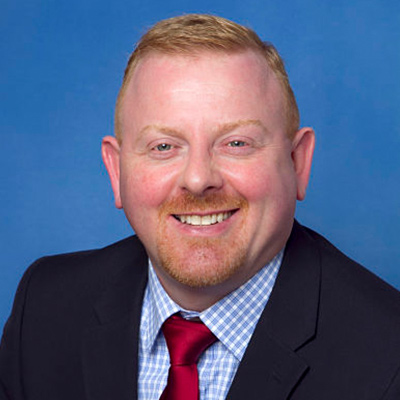 Dr Michael Connolly
Communication Between Healthcare Professionals And Patients Regarding End Of Life Care

Cochrane Consumers And Communication Group
Michael Connolly was appointed Joint Associate Professor of Clinical Nursing at UCD School of Nursing, Midwifery and Health Systems and Our Lady's Hospice and Care Services.  Michael qualified as a Registered General Nurse in 1992 and has worked mainly in acute medicine, older person care and palliative care. He graduated from the Milltown Institute in 1998 with a BA (Hons) degree in Philosophy and from UCD in 2002 with an MSc (Nursing) (Education). He completed his doctoral research with the UCD Equality Studies Centre.
Michael began working in UCD in July 2001 and is currently the Programme Director for the Graduate Diploma/MSc in Palliative Care and is Head of Subject of Adult General Nursing at UCD School of Nursing, Midwifery and Health Systems. Michael has considerable experience in palliative care education and research and was centrally involved in the development of the Palliative Care Competence Framework (2014).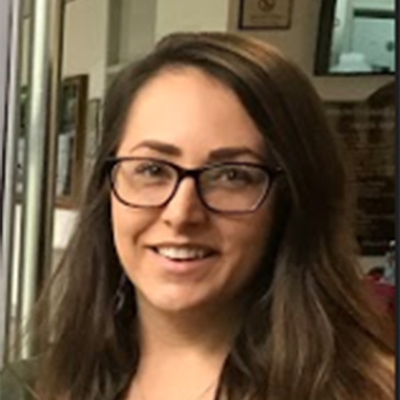 Samantha Dick
Digital Interventions In Drugs And Alcohol Prevention And Treatment: A Systematic Review Of Research And Service Provision
EPPI-Centre
Samantha holds a BSc in Public Health from University College Cork, and an MSc by research from the Health Information Systems Research Centre at University College Cork. Her thesis examined randomised controlled trials as a method of evaluating mobile health interventions.
Samantha is currently working as part of a multi-disciplinary team on the development of a digital behaviour change intervention for illicit substance use among third level students.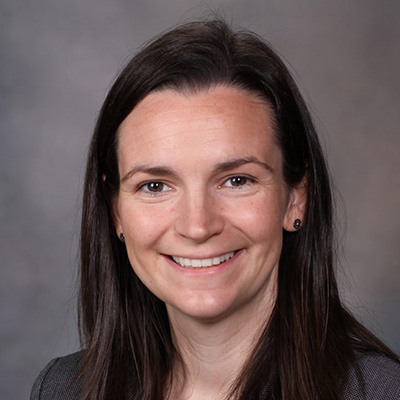 Dr Aoife Egan
Rapid Review On The Effects Of Recreational Cannabis Use In Patients With Diabetes
Unity Health Toronto
Dr Aoife Egan graduated from the School of Medicine at NUI Galway in 2007. She completed her clinical training in General Medicine and Endocrinology in 2014 and was awarded a PhD from NUI Galway in 2017. The title of her doctoral thesis was "The Importance of a Continuum of Care Before, During and After Pregnancy in Women with Type 1 and Type 2 Diabetes along the Irish AtlanticSeaboard".
Aoife is currently working as a fellow in the Division of Endocrinology at Mayo Clinic Rochester, USA dividing her time between clinical and research activities.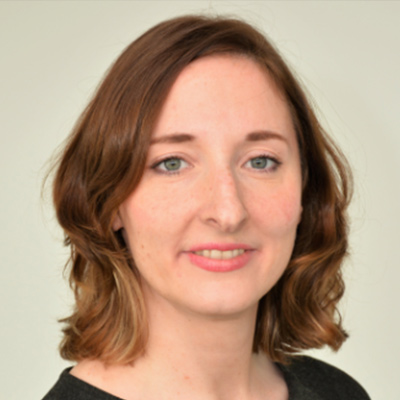 Dr Jenny McSharry
Scoping Review On Knowledge Acquisition Assimilation And Use At The Organizational Level
Unity Health Toronto
Dr Jenny Mc Sharry is a lecturer in the School of Psychology and Assistant Director of the Health Behaviour Change Research Group (HBCRG) at the National University of Ireland, Galway. Jenny is a chartered Health Psychologist and current chair of the Psychological Society of Ireland Division of Health Psychology. Jenny's research uses systematic evidence synthesis and intervention development approaches to explore and target behaviour change in healthcare. Jenny has a particular interest in implementation science, and the application of behaviour change to promote the uptake of research into practice. Through an Irish Research Council New Foundations Grant, Jenny led on the development of IMPlementation science Research NeTwork (IMPRNT) to develop implementation science capacity in Ireland.
Jenny has received a number of awards in recognition of her work including the Psychological Society of Ireland Division of Health Psychology Hannah McGee Excellence in Research and Practice Award (2017), the European Health Psychology Society Early Career Award (2015) and the Psychosocial Aspects of Diabetes Early Career Researcher Travel Award (2015).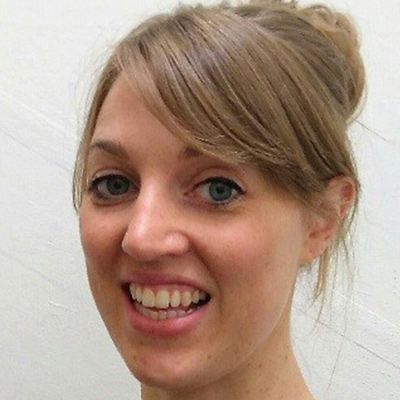 Dr Hannah Delaney
Mobile-Based Technologies To Support Client To Healthcare Provider Communication And Management Of Care
Cochrane Effective Practice And Organisation Of Care
Dr Hannah Delaney is an experienced mixed-methods researcher with expertise in both qualitative and quantitative methods. She is a Post-Doctoral researcher with the HRB-Trials Methodology Research Network at NUI Galway and Trinity College Dublin. Prior to this Hannah worked as a Senior Researcher on the health policy team at the Scottish Centre for Social Research in Edinburgh, where she led multiple studies relating to: health behaviour, alcohol and tobacco control, and research with children and young people.
Hannah obtained her PhD from the University of the West of England in 2016, her research in active travel behaviours explored the experiences and sharing practices of cyclists and pedestrians on shared-use paths; through in-depth interviews, video ethnographies and on-site surveys.
Hannah is currently working on a 3-year HRB funded study where she is applying her health research skills and mixed-methods experience to trial methodology, specifically trial recruitment. The TRAIN study (Training tRial recruiters; An educational INtervention) will develop and evaluate an education and training intervention for recruiters to randomised trials.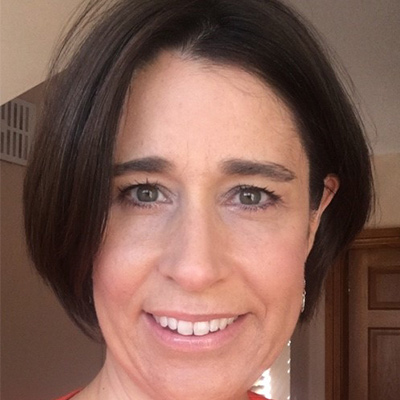 Ciara Gleeson
Pulmonary Rehabilitation For Adults With Asthma

Cochrane Airways Australia
Ciara Gleeson has over 20 years clinical experience as a physiotherapist. She works as a Clinical Specialist in the multidisciplinary Respiratory Assessment Unit in St. James's Hospital Dublin. The service offers comprehensive chronic respiratory disease care from exacerbation through to stable disease management including the delivery of a hospital-based PR programme.
Ciara has a postgraduate Diploma in Statistics and a MSc Physiotherapy both from Trinity College Dublin (TCD). She has led initiatives such as a joint Hospital/ community based PR programme and lectured at undergraduate and postgraduate level in TCD on chronic respiratory disease management. She has clinical audit and research skills along with experience in the dissemination of research findings at national and international conferences. She looks forward to developing skills in evidence synthesis and the fantastic mentorship opportunity with the high quality review team that this Fellowship offers.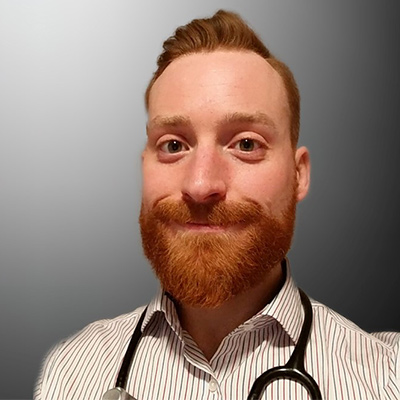 Dr Paul Macdaragh Ryan
Quality Improvement Strategies For Diabetes

Cochrane Effective Practice And Organisation Of Care
Dr. Paul M Ryan is a researcher within the Centre for Research in Vascular Biology and a medical trainee (MB BCh BAO) in his final year of study within the School of Medicine in University College Cork. He holds a PhD in Microbiology, examining the interaction between the gut microbiome and host cardiometabolic function, as well as the influence of commonly prescribed hypocholesterolemic and anti-diabetic therapeutics on the gut microbiome.
Dr. Ryan contributes to ongoing research exploring the gut microbiome and bile acid metabolism in the context of heart failure in a porcine model of metabolic syndrome. He currently has 23 peer-reviewed publications with 290 citations, as well as nominations and awards relating to research and its dissemination.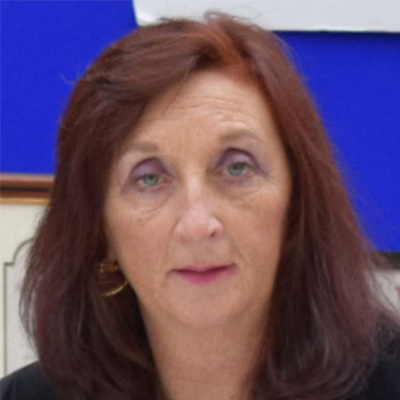 Dr Pauline Meskell
Adult Specialist Services For Victim-Survivors Of Sexual Violence And Abuse

EPPI-Centre
Pauline is a senior lecturer in the Department of Nursing and Midwifery, EHS Faculty at the University of Limerick. Pauline's research interests lie in the areas of self-management of chronic diseases including renal disease, Ageing, Dementia, outcome measurement, and Evidence Synthesis. She has been involved in both Cochrane and non-Cochrane systematic reviews and qualitative evidence syntheses.
Pauline has expertise in mixed method research having been involved in research studies using mixed methodology. Pauline has a keen interest in gaining experience and developing expertise in mixed method evidence synthesis and is really looking forward to working as a member of the mixed method synthesis team.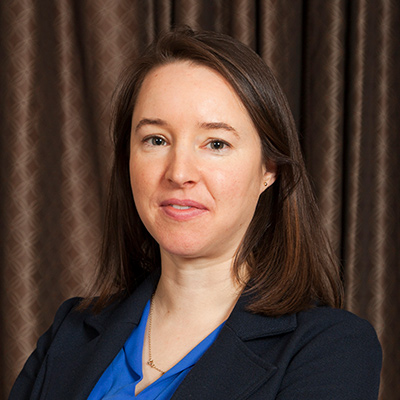 Dr Dervla Kelly
Lecturer in the Graduate Entry Medical School
University of Limerick
Dervla Kelly is a lecturer in the Graduate Entry Medical School at the University of Limerick and part time community pharmacist. Dervla graduated with a B.Sc. in Pharmacy and a PhD in Epidemiology from Trinity College Dublin. She has been a postdoctoral research fellow at New York University. Her research interests are in the area of safe and effective use of medicines, including antibiotics, medication for mental health conditions and primary care medication management initiatives. She is one of the leads of Patient Perspectives arm of the UL Cancer research cluster at the University of Limerick.