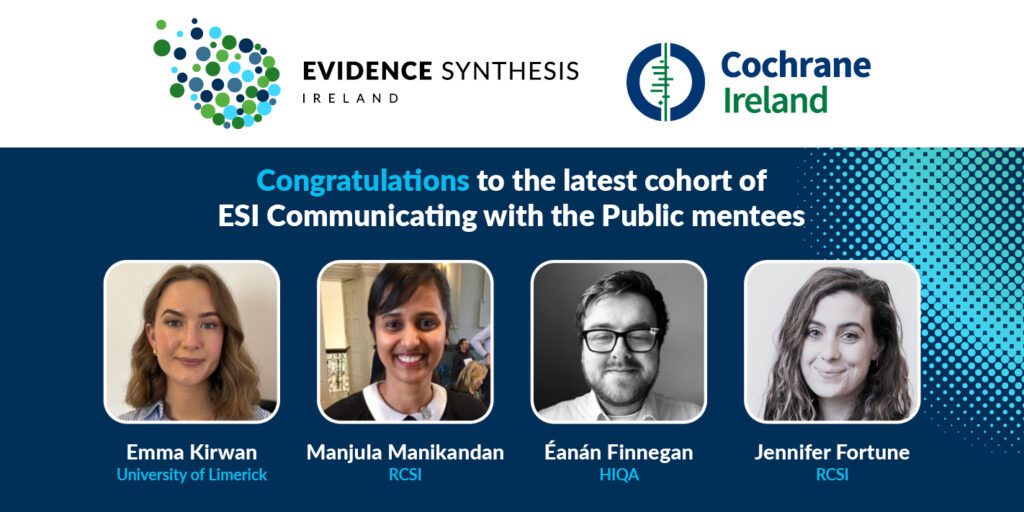 Dr Emma Kirwan is an Irish Research Council-funded PhD candidate at the University of Limerick and a graduate of MSc Health Psychology at the University of Galway. Her research interests focus on social connection and health in young, or emerging, adulthood, and she is particularly interested in the experience of loneliness.
Dr Manjula Manikandan is a postdoctoral researcher in the Department of Public health and Epidemiology, School of Population Health Sciences in RCSI. She holds a Bachelor in Physiotherapy, an MSc from Sheffield Hallam University, and a PhD from RCSI in 2022. Manjula's research interests includes health services research for cerebral palsy population, mixed-methods research and patient and public involvement in research.
Dr Jennifer Fortune is a Research Fellow in the School of Population Health Sciences at RCSI. She obtained her BSc (Hons) in Physiotherapy and PhD from Trinity College Dublin. In 2020, Jennifer was awarded an ESI Fellowship under the mentorship of Dr. Andrea Tricco, Knowledge Translation Program, St. Michael's Hospital, Toronto. Jennifer's research interests include the transition from child to adult health services for young people with cerebral palsy, and patient and public involvement in research.
Éanán Finnegan is a Health Technology Assessment Analyst in the Health Information and Quality Authority (HIQA) in Ireland. He has been working for HIQAs screening team carrying out work on behalf of the National Screening Advisory Committee for the past two years. He has a background in public health (MPH) and speech and language therapy (BSc).