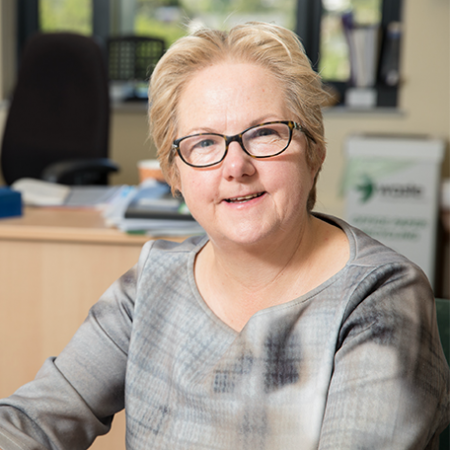 Prof Eileen Savage
Position:
Teaching Faculty
Professor Eileen Savage is Chair in Nursing at University College Cork. Prior to her current position, she held the positions of Associate Professor, Senior Lecturer, and Lecturer (University College Cork). She was a Research Fellow 1999-2002, funded by the Health Research Board Ireland, and a Visiting Fellow at Yale University, USA, in 2009. She was a Cochrane Fellow, funded by Health Research board Ireland from 2009-2011. Her clinical nursing career was in both general and children's nursing.
She has an established track record in research funding and publications. The main focus of her research is on chronic illness management, particularly self-management, symptom management (including mental health symptoms), and the relationship between physical and mental health and well being. Professor Savage has completed studies funded by the Health Research Board, Ireland, Health Service Executive, Department of Health, the Irish Research Council for Humanities and Social Sciences, the Ombudsman Office for Children, and European Commission (Erasmus-multilateral programme).
Professor Savage is a member of Cochrane and is a member of the teaching faculty for Evidence Synthesis Ireland and Cochrane Ireland. She is a scientific reviewer for project grants/ and research fellowships since 2015 with the Academy of Finland. She is co-Chair of two National Working Groups set up by the HSE to implement recommendations specific to the preparation of future healthcare professionals arising out of the Making Every Contact Count Framework and the Framework for Self Management Support for individuals with chronic conditions.